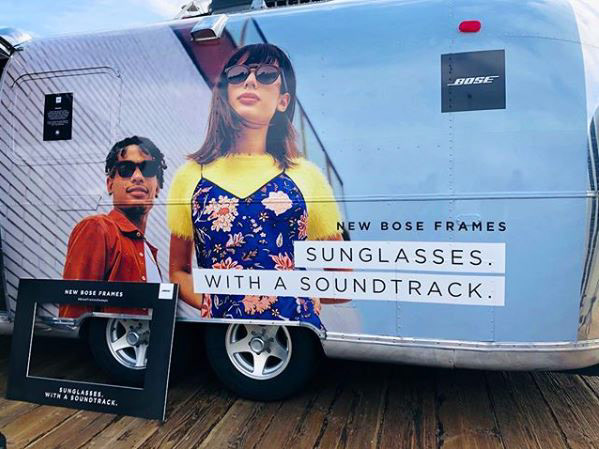 BOSE FRAMES SUN & SNOW TOUR
Services:
Vehicle Modification + Tour Management
Location:

30+ U.S. Cities
Overview:
For the
 launch of Bose's newest product BOSE Frames, we retrofitted multiple vehicles for 2 product promotion tours across the United States. The Sun Tour featured a showroom Airstream which traveled along sunny coastlines. The Snow Tour featured two modified GMC Denalis, one of them a mobile showroom and the other a mobile cafe. This tour traveled a path connecting the country's exclusive winter destinations.